SIR PERCY FOUNDATION GALA
2022 - Date to be determined
---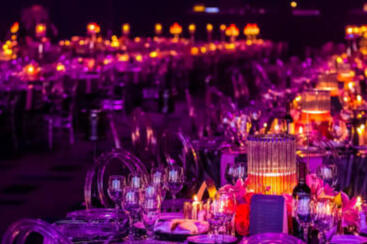 The 7th Annual Gala will be coming again this year! Nothing is going to stop us from showing our appreciation of the Foundations continued support! We have made an impact on so many lives here in our community and beyond. Thanks to the ongoing financial support from our members! You truly are making a difference in the lives of others. While, at this time, the date has not yet been confirmed, there will be a date!

Of course, we are facing challenges, attempting to adapt to the new health measures that are a necessary safety precaution. All organizations and foundations are in the same situation, regardless of where they are. We need to have an open mind and creativity to address those issues. Problem Solvers, we have become! And this problem, we shall overcome!

Our planners are currently working with a few locations, confirming if and when they will be booking in larger groups to their facilities. We want to try to nail down a date as soon as possible. But, understand, doing so too soon could mean that we may need to reschedule. So, due to that, we are moving forward a bit more cautiously than before. Consulting with the larger venues in the area and following their recommendations. It does sound like we may be in luck to book something into November and will be confirming this with several vendors before putting the deposit down on the specific date. Once confirmed, you will be the first to know! But it looks like mid-November is going to be our opportunity to do this!

Our first and foremost concern will be for the health of any members attending our Gala. If we expect the same turnout as prior years, we could be expecting 150 to 250 members in attendance. As such, we are working with a suppler of Rapid Testing Kits so that testing can be done prior to admitting individuals into the event. One of our gracious members has offered to contribute to cover the cost of the kits, which we are extremely grateful for.

We understand that attendance may be down some what from prior years. And we want to ensure that all members have an opportunity to "join in". So, for a discounted cost, you may purchase a virtual ticket to attend remotely. We are working with developers to set up a video screening/ online chat room, which will allow members to be "present" for all of the guest speaker presentations and provide the option to chat with others online in the same room. We will be communicating more information regarding these tickets, once the date of the event is confirmed.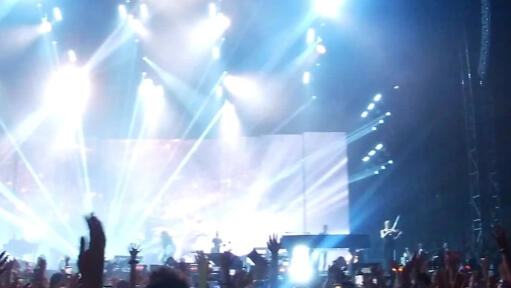 Social distancing will continue to be done, with strategic planning on placement of tables and vacant seats between attendees. If you are planning on attending with a guest or significant other, indicate this by selecting the correct quantity of tickets at time of purchase. We will be assuming that you are wanting to sit together and will reserve seating as such. Please understand that the seating arrangements will be necessary to ensure social distancing measures are adhered to. And as such, we will NOT be able to accommodate changing or rearranging of the seats assigned. We will hope that we have your understanding on this and your cooperation at the event.

Catering for the meal will be conducted from a sanitized kitchen and strict health and safety guidelines will be adhered. We will still do a table service, with the meal being served at the tables by waiters/waitresses. We will be adding more bartenders and drink stations so as to avoid congestion in the venue. All staff working at our event will also submit to rapid testing for any illness, and will be required to follow the recommended health measures and will be required to wear face masks.

According to any enforced legislation at the time of the event, attendees may need to wear face masks as well. This will depend on legislation and we will be complying fully with whatever that involves. We again trust you will be cooperative in this decision, regardless of your personal stance on the subject.

There is still plans to provide live music for dancing after the dinner and presentations. We have some performers that we have been in discussions with. Once the date is confirmed, we will be able to narrow down our choices and provide details of the entertainment booked for the evening. And the measures that will be put into place to ensure we can do this safely.

We are all living in a strange time, that is the truth. And it may seem strange to move ahead and plan for this Gala. But we are committed to making sure that this does not just get taken off our plates and skipped over because of all of this. Where there is a will, there is a way. That is what this foundation is all about. So now, we put our commitment behind those words.
---
Thank you to All of our Sponsors, who are also dedicated and faithful in their belief in us being able to accomplish this!!
Concrete Services in Edmonton
Bobcat Services in Edmonton
Grande Prairie Duct Cleaning
Heritage Wood Finishing
Carpet Cleaning Grand Prairie
Arborist Tree Service High River
Junk Removal Service
Fort MacMurray Duct Cleaning
Appliance Repair High River
Mobile Auto Detailing Edmonton